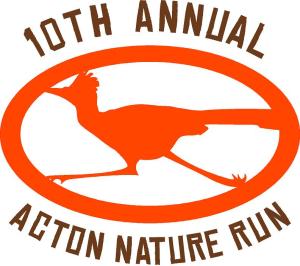 Hosted By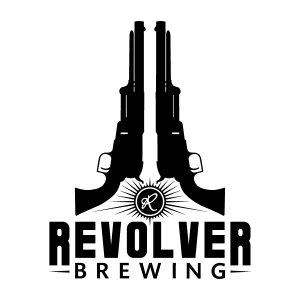 April 21st, 2018 @ 10am
Starting & Ending @ 5600 Matlock Road 
5K, Runners, Walkers, Families, & TEAMS, Welcome!
 All proceeds are tax deductible and benefit the Acton Nature Center, a 73-plus acre park/natural area with native Texas plants, butterfly garden, windmill, historic farmhouse, wildflowers, picnic pavilion, Bird Blind and Habitat, and miles of trails. Visit www.actonnaturecenter.org
Hosted by Revolver Brewing & Organized by the Friends of Acton Nature Center
Entry Fees:           By March 15 – $25    / By April 10- $30 / Race Day-  $35
Cash Only On Race Day NO Credit Cards!!!
Teams of 5 (or more): By March 15 – $20 per person/ By April 10 – $25 per person  / Race Day- $30 per person
Entry Fees for 10yrs & under or 70yrs  & older – $10 to cover t-shirt
 NO PETS PLEASE!!!
Complementary Beer and Souvenir Glass Provided by Revolver to participants 21 and older. Everyone must show ID & Bib.
Brewery Tours will begin at 12noon
T-shirts guaranteed to first 500 participants.
Awards ceremony at 11:00am
Largest Team wins a Trophy!
Mail this form & check
(payable to Friends of Acton Nature Center, 6430 Smokey Hill Ct, Ste. 104,Granbury, TX 76049)
 OR …
Register on-line at www.racedayeventservices.com  
**Early packet pickup Friday before the race at Freedom PT, 10am-5pm**
                   (Freedom PT located at 5310 Acton Hwy, #106)
 Open Registration begins on Race day @ 8:30 a.m.
Each Runner must sign a  waiver >    2018 Reg Website Form
Sponsors Needed…
The Annual Acton Nature Run is returning for the 10th year in a row and we thank you for helping make this important community event such a success! Please join us as we gather together for this Family Fun event.
Sponsorships are made out to Friends of Acton Nature Center, are tax deductible, and all proceeds go directly to the Acton Nature Center for operations & improvements. Last year's proceeds went toward Traveling Educational Trunks to take to schools that miss ANC field trips and renovations to the Farm House.
This fundraiser enables ANC to host "FREE" to the Public" events such as; the Annual Monarch Tagging, Feather Fest., Star Parties, Reptile Day, and Field Trips for GISD.
Being a sponsor is a wonderful way to spend your advertising dollars right here in our local community and generate interest and education of the "great outdoors". Also, Friends of Acton Nature Center is a 501(c)3 and all donations are tax deductible!!
Sponsorship Levels: Available
Gold – $500
Silver – $250
Bronze – $100
 Please download the Sponsorship form from here >                2018 Website Sponsorship Form